What our customers say about us: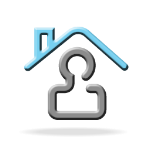 "Superior customer service and knowledgeable staff. The strategic move you need to make your home buying or refinance an A+ experience. Mid Oregon Lending is easy to work with locally or at a distance."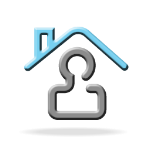 "I'm far from an expert in areas of financing, so I place a lot of trust in my mortgage broker.  Mid Oregon Lending has steered us through several successful transactions.  They follow through every step of the way, and sweats the details so I don't have to."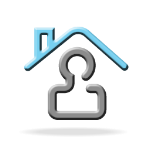 "Working with Mid Oregon Lending was painless and profitable. Thanks again."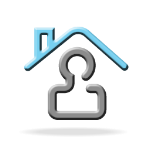 "Having bought and sold many properties in our lifetime we have dealt with all types of lenders. Dealing with Mid Oregon Lending has been a very good experience. They did what they said they would do, when they said they would do it. Most importantly there were no surprises at closing. Their time frame and estimates were spot on. For that we are thankful."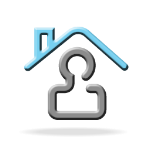 "We've used Mid Oregon lending and Carl was able to find us great rates in a timely manner. Mid Oregon Lending went the extra mile to accommodate our schedule. Carl still owes me lunch…"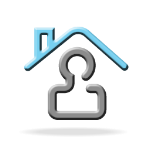 "I have worked with Mike Martin at Mid Oregon Lending on several different deals in the past year. He is knowledgeable, prompt, reliable, and always is very helpful throughout the entire home-buying process. He's the go-to guy for any mortgage help."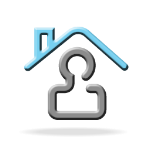 Mid Oregon lending was wonderful to work with. Mid Oregon Lending was patient with us and answered our many questions. The process of working with Mid Oregon was quick, easy and collaborative. Thank you!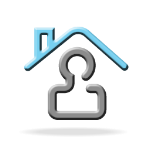 Mid Oregon Lending is an expert at what they do.  When the home buying process became stressful, they offered reassurance with her attention to detail and excellent communication skills. We never felt left in the dark, not once. They kept us informed every step of the way.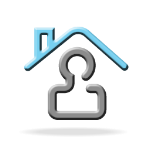 "We had a great experience working with Mid Oregon Lending on a re-finance project last year. Carl explained every step along the way, and reassured us by giving us thorough information and a variety of choices. The process was very smooth and helped us restructure our budget and save money without added stress. Thank you, Carl and Mid Oregon Lending."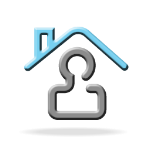 "As a Realtor, it's crucial to have an outstanding loan officer to refer clients to. Carl Salvo has never let me down. I even used him when it was time to refinance my personal residence. He takes the time to make sure that the client understands each step of the process and is comfortable moving forward. He promptly returns phone calls and his communication throughout the process is outstanding. Carl is a pleasure to work with!"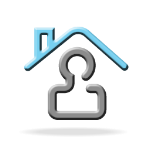 "I have had the pleasure of working with Carl Salvo from Mid Oregon Lending for the purchase of my first home in 2010 and the refinancing of that same home 3 years later. Never having bought a home before or going through a refi can be overwhelming to say the least. Carl was there for me every step of the way. He answered every question, explained different rate options to me in depth, came to my office when I couldn't get away from work to bring me papers to sign, responded quickly to emails and phone calls and most importantly helped me make critical and timely decisions about rate locks and dealt with my anxiety and hesitations regarding buying a home like a friend or family member. These are invaluable qualities to find in a mortgage broker-Someone that actually cares about you. I have referred many friends to Carl for their loans and wouldn't hesitate to recommend him again and again."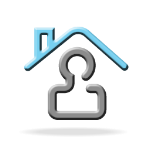 "Carl was a Godsend after trying to work with a big box mortgage company. He streamlined the process, explained things in a way we could understand and worked hard to get us what we wanted and needed. We were so thrilled with the outcome after our first home purchase that we chose to work with him long distance for another purchase. Our home buyer experience was made complete by mid-Oregon lending. I am eternally grateful"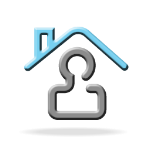 "Mike Martin Manages Mortgage Money Masterfully! Mid Oregon Lending eliminated the stress over money so I could focus on the selection of a home to meet my needs & pursue my dreams creatively. You helped a Veteran buy a home with no money up front, a money miracle!"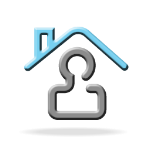 "Carl Salvo was my mortgage broker when I purchased a Bend home in 2010. As a former real estate agent, I had worked with dozens of lenders but not a single one held a candle to the knowledge, the professionalism and the honesty I found in working with Carl—in my mind, he holds the coveted position of "The best mortgage broker I know" and it is an honor to know his is still there for me as an ongoing source of excellence."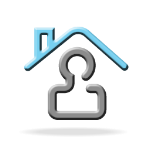 "Mike was always friendly and professional. He greatly simplified the process for me and went out of his way to make it as easy as possible"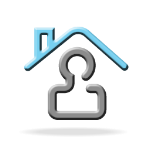 "When we set out to buy a short-sale property a few years ago, we knew that everything with our home loan had to go perfectly. There were two banks involved and the deadlines were tight. Not only did Carl make things happen lightning-fast, he was also the most honest loan officer we'd ever worked with. He saved us thousands of dollars. Now we're in our dream home – we give Carl a lot of credit for that. We recommend Carl to friends and family whenever we have the chance."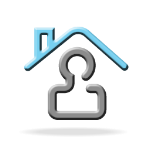 "We have been extremely pleased with Mike's attentiveness to our mortgage. He got us a great rate on our mortgage when we bought our home. A year later, he asked if we'd like to refinance it to take advantage of an even lower rate. How awesome is that?! He's a cool dude to work with. We highly recommend Mid Oregon Lending."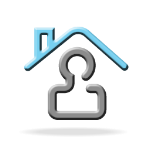 "Carl and Mid Oregon Lending was the difference between owning the home we do now or not qualifying for a home loan at all. We own a home on the east coast and are small business owners so it was an enormous challenge to qualify for a second home here in Bend. There were several hurdles to leap, but Carl led the charge with unwaivering conviction. When it comes time to consider purchasing another home, without hesitation, we will reach out to Carl again."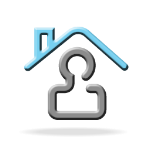 "Mike Martin has been a great referral base for my clients when they are buying.  He is thorough, knowledgeable and gets the job done with no surprises.  I am convinced a few transactions would not have ever occurred without having Mike do the lending.  Personally, I was so impressed I had Mike refinance all of my properties. He was so fast and gave me detailed explanations that helped me decide which way to go."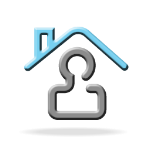 "Mid-Oregon Lending helped me be very nimble in purchasing my home. In this market having the financing to move quickly on a property can make all the difference."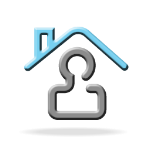 "In the summer of 2012, my wife and I purchased a home in Redmond, Oregon. We are both retired and at the time we lived in a very small town near the ocean. Family health concerns made it necessary for us to move, and after much searching, we found the Central Oregon Area had everything we wanted. We were prepared for a difficult process, securing a home loan and completing the necessary paperwork, all from a long distance away. As it turns out, we were in for a nice surprise! Fortunately, it was recommended for us to contact Carl Salvo at Mid Oregon Lending, Inc. Everyone at Mid Oregon Lending made us feel welcome and we knew right away that we were in good hands. There were no surprises, because every step in the process was handled professionally. We enthusiastically recommend anyone needing assistance with a home mortgage to contact Mid Oregon Lending and talk to Carl."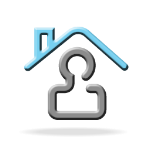 "Mike is not full of it. He is the real deal. Most loan guys are really cheesy and make me uncomfortable. Not Mike."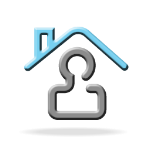 "Mid Oregon Lending helped me get into my first home! They have a knowledgeable and professional staff combined with a small town friendly atmosphere. Carl took the time to explain each step and process and he always made sure I understood what he was explaining. With all the anxiety and unknowns when buying a first home, Carl went above and beyond to make sure I was informed to make the best decision for my financial situation. I highly recommend Carl and Mid Oregon Lending!"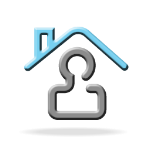 "Our family has used Mid Oregon Lending for 2 home purchases and 3 refinances. Mike has always worked hard to assure we received the best possible service and competitive rates. The staff was knowledgeable and extremely helpful in all cases."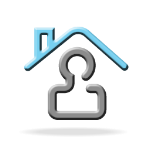 "Although we didn't think it was possible for us to achieve three loans in one year, Mike Martin seemingly pulled rabbits out of hats to make it happen for us in 2012. Mike will literally go to the ends of the earth to help you with your loan. My husband is a Merchant Seaman and needed to sign papers while he was on tour. His ship was to dock at a small Aleutian Island for only one day, before a long ocean-crossing to Asia. Mike was able to find the only after-hours Notary on the remote Island (at a Police/Fire Station, no less) and have papers there ready for him to sign! Mike determined the Post Office would be closed, so he included a pre-addressed, postage-paid return envelope. The signing just couldn't have been easier for my husband. At each closing, we were amazed to find the final numbers were better than we hoped. Mid Oregon Lending provides superb, innovative, courteous and timely service, I highly recommend them!"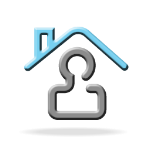 Five stars!  We had a terrific experience working with Mid Oregon Lending!   As first time first time home purchasers my husband and I were complete novices.  However, we'd heard enough of others experiences to know that acquiring a loan was not always positive.  Even before choosing Carl as our broker he graciously took his time to explain all the ends and outs of the lending process knowledgeably answering every question we had.  He was our "go-to-guy" throughout our entire house buying experience.  Carl went above and beyond the call of duty to ensure that we not only got the loan that was right for us but he personally took responsibility for expediting the process.  He exhibited the highest level of integrity, knowledge, and diligence.  He was always available and quick and clear in his communications.  After escrow closed we were marveling that he was the one who was paid the least for it seemed that he had done the most.  We would definitely work with Mid Oregon Lending again!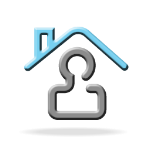 "Mike has helped me with several loans over the years. Each time I received excellent terms on my loan and the process went exceptionally smoothly. What's more, Mike's personality makes him a pleasure to work with. I would never consider another mortgage broker in central Oregon."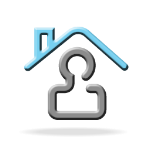 "Mike and the staff at Mid Oregon Lending have helped me many times in the last ten years. They provide great service, knowledgeable advice and timely closings. Highly recommended."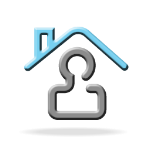 "I had great experiences using Mid Oregon Lending.  From start to finish of the loan process, Mike Martin was very knowledgeable, easy to work with and helpful.  He provides exceptional service, and I highly recommend him to my friends and clients."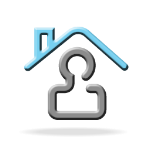 "To anyone interested in getting a home loan,
Call Mike Martin! He is very professional, calm and gets the job done well and fast. I had an unusual property that was denied by other lenders, but Mike's tenacity found me a great loan, and a great rate. He is very prompt at answering calls, texts, and emails. He has good relationships with his underwriters and staff. I would recommend him completely and will do all my future loans with Mike."
Thank you.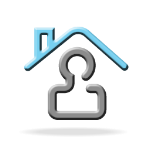 "I have worked with Mike and his team on multiple transactions and they have always delivered in an efficient, effective, and professional manner."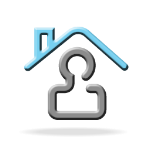 "Working with Mike and his team was smooth and seamless. He got me the very best interest rate and loan available quickly and without any hassles. I would work with his team again anytime."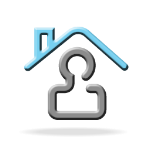 "Mid Oregon lending took the overwhelming and confusing process of buying our first home and turned it onto a very smooth, positive experience. Mike and the rest of the staff were always available whenever we had questions or were concerned about anything. They never made us feel like we were second to another client or that our purchase was less important than the next. They willingly worked close with our realtor, saving us many steps along the way. Mike was even present for our closing, which we never expected, but greatly appreciated!"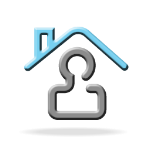 "While visiting family in the area my wife and I happened to find what we hope is our future retirement home. On short notice Mike at Mid-Oregon Lending was instrumental not only in expediting the pre-approval so that we could make a timely offer, but also found several very competitive rates. The personal attention and communication during the closing process was greatly appreciated by us as first time investors."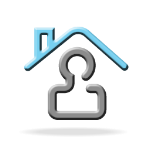 "I highly recommend Mike Martin to help anyone with their mortgage needs. Mike is knowledgeable about the products available and what will work best for his clients. He is an experienced, trustworthy and honest professional who follows through to the close of the loan. Mike has an outstanding reputation with clients and is well respected by his peers in the industry."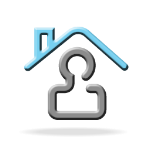 Working with Mid Oregon Lending was smooth from beginning to end. Having used their services in the past they were the only one we went to when it came time to purchase again. Carl and team are an amazing team, professional, knowledgeable, and always available when we needed them. We have heard horror stories about going through the loan process these days yet we found none of that to be true with Mid Oregon Lending. Everything was handled quickly and without a glitch. We are now unpacked and enjoying our new home. We will remain true to Mid Oregon Lending and will continue to refer them whenever possible. New purchase or refinance – they should be your first call.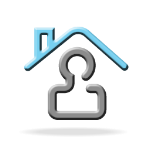 "The service at Mid Oregon Lending is great! Mike definitely knows his way around and, with his help, I obtained a great rate with my refinance. Thank you, Mike!"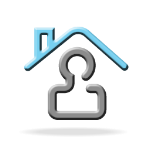 Mid Oregon lending not only is a joy to work with they get the job done and the communication, reliability and skills are excellent. What it meant to my wife and I is comfort , trust and most of all more $ in our pockets!
We have worked with Carl and other team members. All of our experiences were spot on our high expectations.
We are customers for life.
Thank you Mid Oregon Lending!!!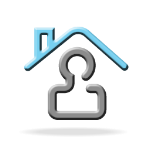 My husband and I initially started our loan application process with an online lender thinking that it would be more convenient and oh my, were we wrong. They stalled after we had already made an offer on a house so we came to Mid Oregon Lending and not only did they secure our loan but they got us better rates than we were initially offered with the other guys. My husband is a veteran and Mid Oregon Lending is very knowledgeable on the different types of loans that were available to us in the state of Oregon and they got us the best loan to suit our needs. We honestly couldn't be happier with our experience, the only thing I would have done differently is to come to them first! I highly recommend Mid Oregon Lending and we will definitely work with them again in the future for all of our home loan needs.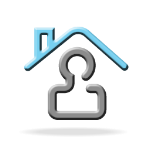 Mid Oregon Lending and specifically Carl Salvo exceeded my expectations and that of my clients. Who has ever entered a transaction for the purchase of a home with VA lending and closed it in 3 weeks from the date of writing the offer?? Those are some AMAZING lenders and I plan on using them again and as often as possible. I am very impressed with their communication and ability to get the deal done!