ODVA Home Loans
Exclusively for Oregon Veterans
If you are a veteran thinking of a primary home purchase in Oregon, do not overlook the Oregon Department of Veterans Affairs (ODVA home loans) and the ORVET home loan, also commonly referred to as the ODVA loan. This loan product offers some incredibly attractive incentives to veterans in Oregon that in some regards are more attractive even than conventional loans and certainly should be considered as an alternative to the Federal VA loan.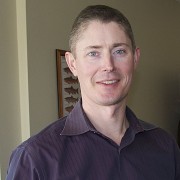 As a lifelong Oregon resident with 18 years in the mortgage industry, working with ODVA and eligible veterans has been one of the highlights of my career. It is incredibly rewarding to see our friends and neighbors make a conscious choice to honor our veterans by providing this product, and the staff at ODVA is typically very accessible, incredibly knowledgeable, and an absolute pleasure to work with.
Mid Oregon Lending, Inc is proud to be an approved ODVA Loan provider.
The Oregon Department of Veterans Affairs Home Loan Program has an increased limit for veteran home loans. Starting this year, ODVA will accept loan applications up to a maximum of $647,200.