What Carl's customers say: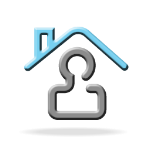 "We've used Mid Oregon lending and Carl was able to find us great rates in a timely manner. Mid Oregon Lending went the extra mile to accommodate our schedule. Carl still owes me lunch…"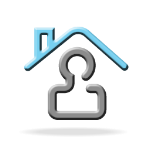 "We had a great experience working with Mid Oregon Lending on a re-finance project last year. Carl explained every step along the way, and reassured us by giving us thorough information and a variety of choices. The process was very smooth and helped us restructure our budget and save money without added stress. Thank you, Carl and Mid Oregon Lending."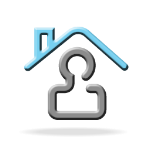 "As a Realtor, it's crucial to have an outstanding loan officer to refer clients to. Carl Salvo has never let me down. I even used him when it was time to refinance my personal residence. He takes the time to make sure that the client understands each step of the process and is comfortable moving forward. He promptly returns phone calls and his communication throughout the process is outstanding. Carl is a pleasure to work with!"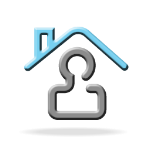 "I have had the pleasure of working with Carl Salvo from Mid Oregon Lending for the purchase of my first home in 2010 and the refinancing of that same home 3 years later. Never having bought a home before or going through a refi can be overwhelming to say the least. Carl was there for me every step of the way. He answered every question, explained different rate options to me in depth, came to my office when I couldn't get away from work to bring me papers to sign, responded quickly to emails and phone calls and most importantly helped me make critical and timely decisions about rate locks and dealt with my anxiety and hesitations regarding buying a home like a friend or family member. These are invaluable qualities to find in a mortgage broker-Someone that actually cares about you. I have referred many friends to Carl for their loans and wouldn't hesitate to recommend him again and again."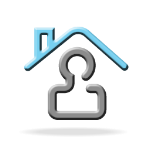 "Carl was a Godsend after trying to work with a big box mortgage company. He streamlined the process, explained things in a way we could understand and worked hard to get us what we wanted and needed. We were so thrilled with the outcome after our first home purchase that we chose to work with him long distance for another purchase. Our home buyer experience was made complete by mid-Oregon lending. I am eternally grateful"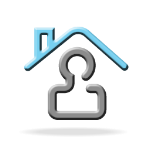 "Carl Salvo was my mortgage broker when I purchased a Bend home in 2010. As a former real estate agent, I had worked with dozens of lenders but not a single one held a candle to the knowledge, the professionalism and the honesty I found in working with Carl—in my mind, he holds the coveted position of "The best mortgage broker I know" and it is an honor to know his is still there for me as an ongoing source of excellence."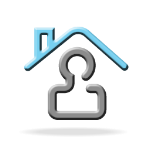 "When we set out to buy a short-sale property a few years ago, we knew that everything with our home loan had to go perfectly. There were two banks involved and the deadlines were tight. Not only did Carl make things happen lightning-fast, he was also the most honest loan officer we'd ever worked with. He saved us thousands of dollars. Now we're in our dream home – we give Carl a lot of credit for that. We recommend Carl to friends and family whenever we have the chance."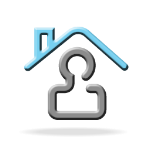 "Carl and Mid Oregon Lending was the difference between owning the home we do now or not qualifying for a home loan at all. We own a home on the east coast and are small business owners so it was an enormous challenge to qualify for a second home here in Bend. There were several hurdles to leap, but Carl led the charge with unwaivering conviction. When it comes time to consider purchasing another home, without hesitation, we will reach out to Carl again."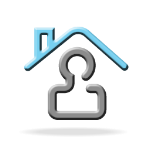 "Having bought and sold many properties in our lifetime we have dealt with all types of lenders. Dealing with you and Mid Oregon Lending has been a very good experience. You did what you said you would do, when you said you would do it. Most importantly there were no surprises at closing. Your time frame and estimates were spot on. For that we thank you."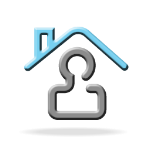 Five stars!  We had a terrific experience working with Mid Oregon Lending!   As first time first time home purchasers my husband and I were complete novices.  However, we'd heard enough of others experiences to know that acquiring a loan was not always positive.  Even before choosing Carl as our broker he graciously took his time to explain all the ends and outs of the lending process knowledgeably answering every question we had.  He was our "go-to-guy" throughout our entire house buying experience.  Carl went above and beyond the call of duty to ensure that we not only got the loan that was right for us but he personally took responsibility for expediting the process.  He exhibited the highest level of integrity, knowledge, and diligence.  He was always available and quick and clear in his communications.  After escrow closed we were marveling that he was the one who was paid the least for it seemed that he had done the most.  We would definitely work with Mid Oregon Lending again!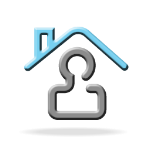 "In the summer of 2012, my wife and I purchased a home in Redmond, Oregon. We are both retired and at the time we lived in a very small town near the ocean. Family health concerns made it necessary for us to move, and after much searching, we found the Central Oregon Area had everything we wanted. We were prepared for a difficult process, securing a home loan and completing the necessary paperwork, all from a long distance away. As it turns out, we were in for a nice surprise! Fortunately, it was recommended for us to contact Carl Salvo at Mid Oregon Lending, Inc. Everyone at Mid Oregon Lending made us feel welcome and we knew right away that we were in good hands. There were no surprises, because every step in the process was handled professionally. We enthusiastically recommend anyone needing assistance with a home mortgage to contact Mid Oregon Lending and talk to Carl."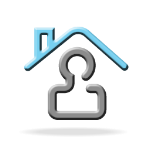 "Mid Oregon Lending helped me get into my first home! They have a knowledgeable and professional staff combined with a small town friendly atmosphere. Carl took the time to explain each step and process and he always made sure I understood what he was explaining. With all the anxiety and unknowns when buying a first home, Carl went above and beyond to make sure I was informed to make the best decision for my financial situation. I highly recommend Carl and Mid Oregon Lending!"